The Story Begins...

"If Franz Ferdinand are doing rock music that make people dance, Digitalism are making dance music that make people rock." -Dancenova.com


Who the fuck is Digitalism?

Digitalism is a German electro house duo consists of Jence and Isi, founded in 2004 under the french label Kitsune Music. Up to now, they have released four singles (Idealistic, Zdarlight, Jupiter Room and Pogo). I've checked out the album, Idealism, and it really kicked ass! The sounds of electronic and added with dance-punk element. That is unique.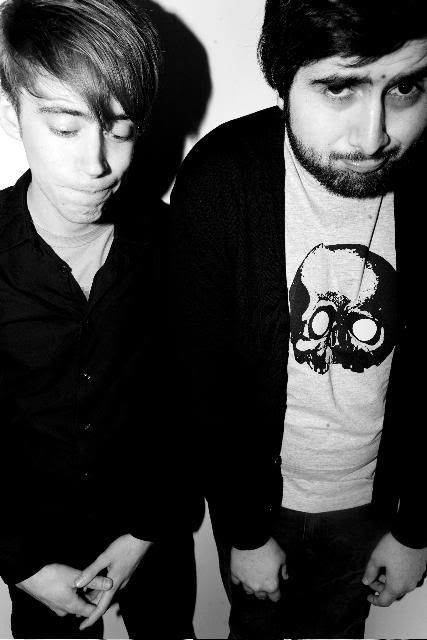 Jence & Isi
In the new music generation, there are loads of rock bands making music for the dancefloor but these guys (
Digitalism
) make electronic music that everyone can rock to!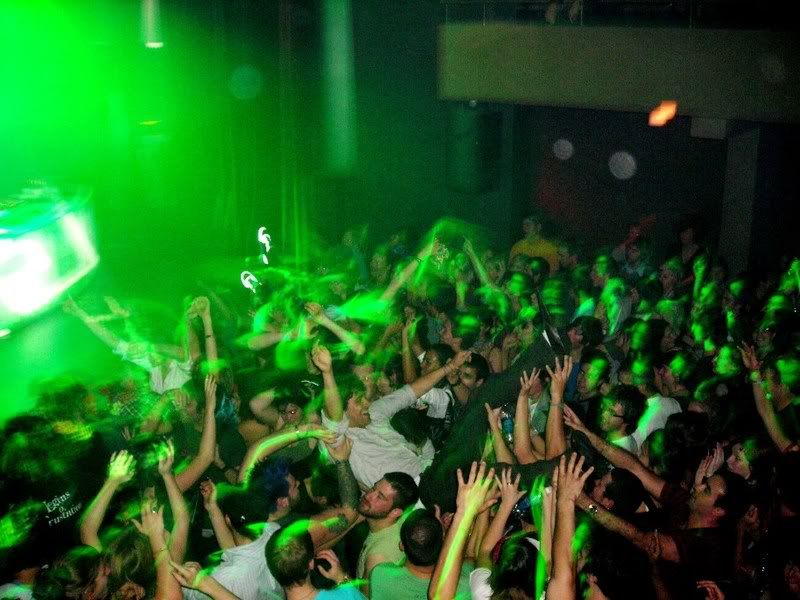 At one of their gig (taken from Flickr)
According to Wikipedia, they uses Macbook Pro, Behringer BCF2000 mixing board, a Microkorg, an Akai drum pad, a set of V-drums, some synthesizers, drum machine and vocals by Jence. With all those stuffs, they could create the sound of a full set-up band. That's what we call it creativity, my man! hehehe....
Digitalism performing live (Taken from Flickr)
Take a listen to their album for your listening pleasure. It's very good. The first time i listen to their song, it was
"Magnets"
. I thought they were just some common electro act. As the track went on, I was totally impressed by these guys especially the track called
"I Want I Want"
and
"Pogo"
. And now, I LOVE THEM!
Digitalism's album (Idealism) poster promo
They have done pretty loads of remix before they released their debut album. They remixed tracks from
Futureheads, Klaxons, Daft Punk, Depeche Mode, White Stripes
and etc. Their remixes and tracks are now been played by DJs such as
Boys Noize, Justice
and etc. Hey, Malaysian duo,
Lapsap
also played
Digitalism
's track too :D
These guys are really really great. I'm really hoping to see them live here in Malaysia one day.
Check out their trailer from their official Youtube page.
Their official trailer with "
Pogo
" playing as the background music
"
Pogo
" live in Club Soda, Montreal
Adli Syahril says:

Simian Mobile Disco

&

Black Strobe

had played in Global Gathering, Malaysia.

Does It Offend You, Yeah?

and

Steve Aoki

also had played in ZoukOut, Singapore. I'm wondering which electro act will they bring this year to Malaysia's Global Gathering... hmmm...
Sources:
Youtube, Wikipedia, Dancenova, Flickr
The End