The Story Begins...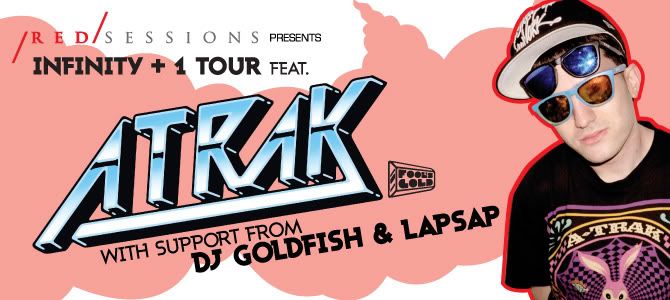 We were alert of the A-Trak appearance last Friday at Zouk KL. I think it was one great electro-fying experience.

Oh god, it was too packed when Xu of LapSap and Goldfish played their warm-up set. It did not stop me to party especially when they dropped Tiga - Shoes in different versions!

A-Trak appeared around 1am but I couldn't stand the crowd. It was packed to the brim. So I went out and join my friends at Phuture.



Damn, Phuture was damn packed. I mean SARDINE PACKED! We danced near the toilet entrance.

An hour later, I went back to the mainroom to see how it went. Whew... A track after track, MADNESS! His set was crazy.

Everyone went coo-koo when he played Tiga's What You Need and my personal favorite, Wake Up by Les Petits Pilous.


Xu and Gerald join A-Trak to live up the crowd!
Lots of foreigner hipsters were spotted at the party and a fight broke off once or twice. I was pushed... and I heard somebody got clubbed at Barsonic on the same night for the Depeche Mode event.
What a night!?
Check out the video. Can you spot my head? hehehe
A-Trak playing AC Slater - Party Like Us
Check out some of A-Trak's twits in
Twitter
:
"I think KL is the city with most people on twitter"
"Also, Kuala Lumpur: city with the most shopping malls"
"Alright Kuala Lumpur, time to sleep. Fun gig tonight, i love playing weird shit in these big clubs."
The End