The Story Begins...

Hey guys.

Chekkidout! :D

Here's the photo of the recent Halloween party with Nenes at Maison KL (taken from Klubbers.net website)


Here is Nenes.
That is him passing me the CD of his homemade mix.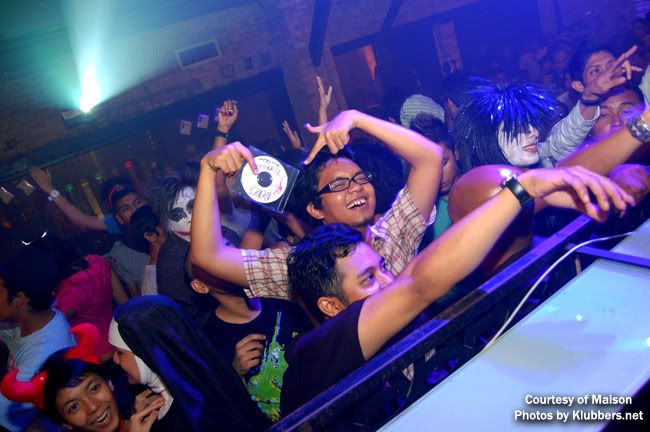 ... do I need to explain more? That's me showing it off! hahahaha
Thanks, Richard for the great photos! :)
Adli Syahril says: ADLI!!! PLEASE FOCUS ON YOUR EXAM!
The End