The Story Begins...

I had the most awesome Merdeka eve last night.
No more typical performer singing whatever-bores-the-crowd and the usual fireworks.

On the day itself, we made a sudden plan to attend the Merdeka event at Euphoria; the imported nightclub from UK.

Unbelievable! It was my second visit and it was waayyyyy better than my first time.
Maybe many people attended the PvD's gig at Zouk on my first visit to Euphoria. hehehe

We managed to enter the premises by 10.30pm. Yeah, kinda early but it's better to enter early rather than lining up for 2 hours. My goodness, the line was very long up to the valet parking of the hotel.

The thing that I was not satisfied about last night's event was the management.

There was no re-entry que!
The door staff gave us the wrong direction to line up!
Many were not satisfied with the service and management after most of them got scolded by them.

Thank god i managed to re-enter before the door closed to the public.

Alrite. Victor G and Ian Ross were fucking awesome!
The dancefloor was like a sea of human.

We joined the crowd at The Deq for some mash up tunes by Patrick Oliver.
Yeahhh!! I love his tunes.
Foo Fighters, Eurythmics, Guns & Roses made me rocking the dancefloor...

After visiting Euphoria for the second time, i think that it is the best club in Malaysia.
One thing for sure... They really need more event night because kids like me, we love event night!

I love the friendly crowd. We did make friends with the party-goers! You guys are awesome!


Cam-whoring while waiting at the long queue
Anis is a cam-whore too!
in motion...
Even I can't see the DJ from the dance-floor
The friendly stranger on the dancefloor
Mat salleh mabok at the bar. He kept babbling some shit of his... hahah!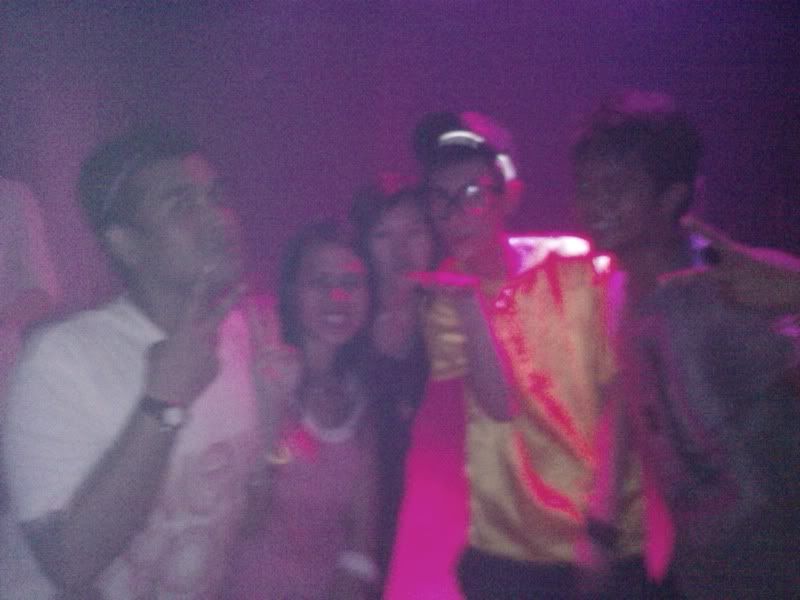 With Teressa, Eugene and May... The awesome party rockstar at the Deq!
Adli Syahril says: Happy 51st Merdeka and Happy Ramadhan! :D Party break for a month.. but not a break for Hed Kandi if it's confirm. hehehe
The End