The Story Begins...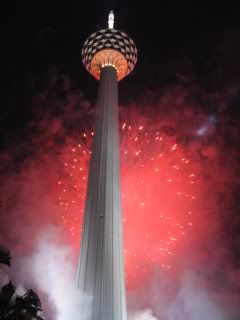 Upon arrival, after parking nearby the entrance to KL tower, at the foot of the hill, people could be seen lining up in a long queue to hop on the free shuttle service to the top, provided by the organizers of Speedzone Tour 2009, kudos to them for preparing such detailed help needed. For those that did not want to queue, a short 5 mins walk uphill was required, which was also good excercise.

So going in to the party ground was hassle free. Thanks to MyPartners that provided us (me & photographer) with complimentary pass, no lining up was needed. After entry we reached the Red Arena, which was already 3/4 filled with party people, having fun dancing to the sounds of Alexander Technique.

Heading over to the Speed Arena, Daniele Davoli was already pumping heavy kicks to the crowd, preparing everyone for main 2 DJs for the night.



Speed Arena, being the main attraction of the event, got my heart stuck to it when Paul Oakenfold came up and did his shit. Crazy remixes of his all were cued up ready to be shot as main bullets.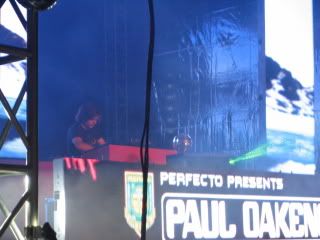 By midnight, the crowd were already going nutz drooling and getting high from the beats of Paul Oakenfold, fireworks show started to appear from the bottom of KL tower, just beside the Speed Arena, making the crowd go even more wild.

Half an hour later, the man of the law, Judge Jules appeared on the stage, and kicked off the whole night with classic and also top hits of Trance and Hard Trance, even my personal favourite Armin Van Buuren - Rain came out, making the crowd jump non stop to his set. BPMs were raising, shouts and cheers were going louder and louder. Judge Jules really killed the night and made everyone worth coming to this wonderful rave.

Despite the last minute law given to the organizers, im saying they managed to pull this successful rave off, achieving once again, 10 thousand party people, and another memorable F1 themed party in Malaysia.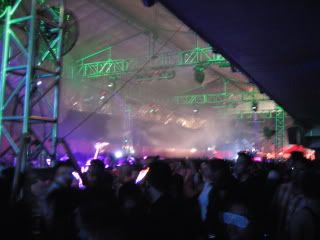 Rating 3.5 out of 5, Red Arena was slightly on the downside, the DJs did not do their very best, soundsystem tripped if im not mistaken, or it suddenly went so soft there. Also no alchohol rule, is a lil dissappointing, but nevertheless, a great and memorable party. Many thanks to MyPartners Communications Soo Hoon and Xaviera, being so supportive by providing 2 complimentary passes for me to review this wonderful event.

Words & Photos by Chris Yip

Chris Yip is a blogger, MASH moderator and a DJ. He was the opening DJ for Aly & Fila at the recent Recharge event at Blanc. Log on to his blog at http://liquid-pop.blogspot.com and MASH website at www.mash.com.my

The End