The Story Begins...



I went to Bangsar Village 2 yesterday to check out the new wristwatch/lifestyle store called H5. The store, founded by Tong Chee Wei, carries a wide range of high street products where technology meets hip design such as Alive Tokyo, Noon Copenhagen, Lip from France, Philippe Starck, FeiYu shoes and the star brand, NOOKA!



The store looks cool. The simple yet modern interior will definitely captivate your attention to the stuffs there. Not only watches and shoes, the store also sells collectible toys. Bearbrick toy collectors out there should check'em out!

H5 recently gave out 3 Nooka watches in Facebook. I was one of the lucky winners! Thanks to Tong. The Nooka Zub Zenv totally made everybody envy-ing me. Haha. I asked him on the glow in the dark Nooka (specially made for Kanye West) because I saw it online and thought of holding it. Unfortunately, he said Goldfish bought the last piece. *boo-hoo*

Check me out with my brand "noo" Nooka.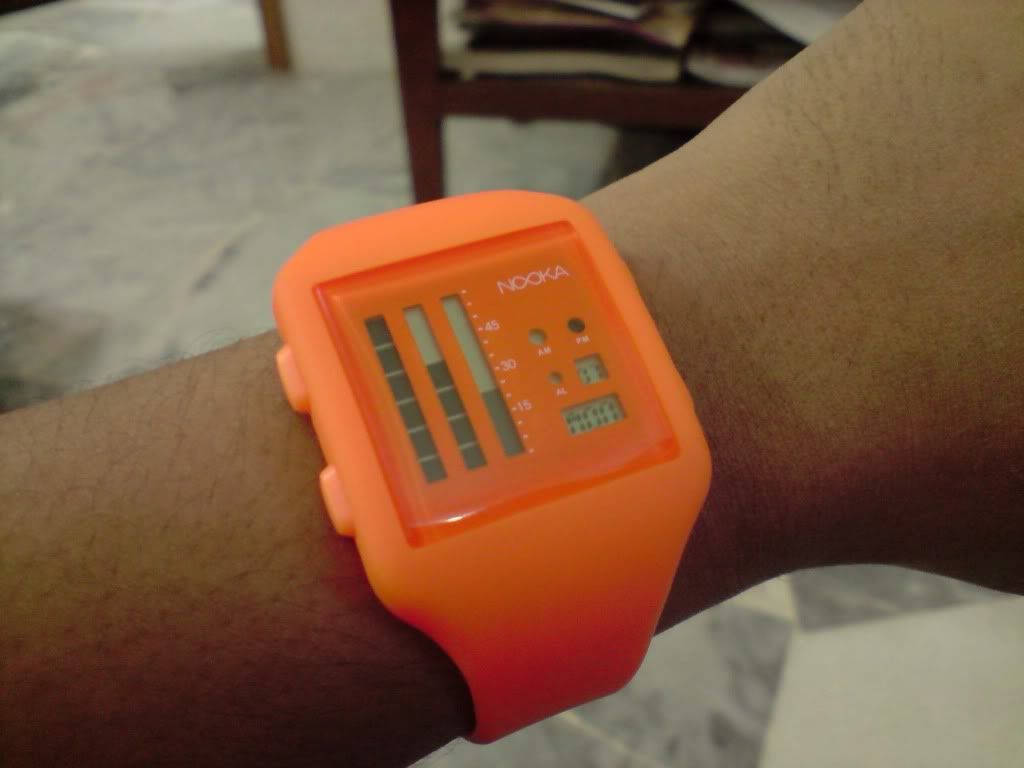 In conjunction with Spongebob's 10th anniversary, H5 is selling the toy and limited pieces of Nooka X Spongebob watches. Watch out for it.
You may check out the store at:
GF-27 Ground Floor
Bangsar Village II
2 Jalan Telawi Satu
Bangsar Baru
59100 Kuala Lumpur
Tel: +603 2288 1932
Fax: +603 2288 1903
Become a fan of H5 in
Facebook
. You can also check out the H5 blogsite
here
.
The End