The Story Begins...

Hello everyone!
On the 9th of June 2007, the next big party destination... UV NATION: ONE NATION, ONE TRIBE will be held at One Utama 5th Floor New Wing Carpark.



This is what the organizer, EMI Entertainment, has mentioned to me through my e-mail.

We are very excited that you have caught the UVNation Fever.

The venue is One Utama New WIng 5th Floor Car park in Bandar Utama, Damansara, Petaling Jaya.

We are in the process of Finalizing the details for the event. We will definitely keep you updated.

In the meantime, please feel free to spread the word...

Also do check out the viral videos on You Tube...
Feel free to rate and download them, we encourage you to embed the links on your website / blog / friendster .

You Tube Links
http://www.youtube.com/watch?v=Ft6s8Fa6IC4
http://www.youtube.com/watch?v=Uh7i53ejW30

Nak tau who will be spinning on that night??

1. Benny Benassi

A native of Milan, he usually works in studio with his cousin Alle Benassi and produce tracks together under the name Benassi Bros. The duo started DJing in the late 80s in their hometown, before moving to Larry Pignagnoli's Off Limits production studio in the mid 90s, creating music for various acts, including Whigfield, J.K. and Ally & Jo.
His first big international hit was "Satisfaction", released as KMC with vocals by Dhany in 2001. After moving from eurohouse to electro, he had another successful hit single "Satisfaction" in 2002 and 2004. This reached Number 2 in the UK Singles Chart after the Ministry of Sound record company replaced the original video (an almost still picture of the band overlayed with graphics) with a video of models using power tools. Some of his singles have charted high in the United Kingdom and have been played world-wide in clubs. Benassi also remixes the music of his contemporaries, such as DJ Tomcraft and Fischerspooner.
Recently, Benny created a record label known as Pump-Kin Music. The focus of the label is primarily new and unsigned producers. Through this venture, he hopes to give exposure to some of the lesser know DJ/production talent across the world.
2. DJ Scot Project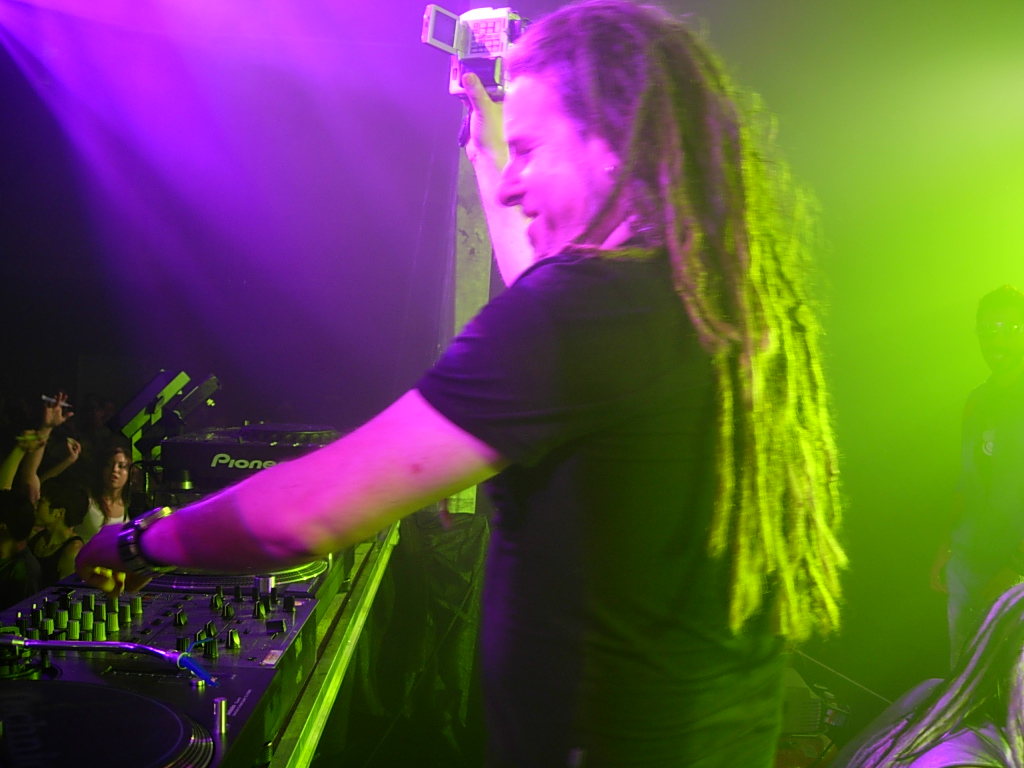 Scot Project is one of those rare artists whose musical style is clearly recognizable throughout the dance music world. His signature sound has helped create the harder side of the Trance genre, with unique combination of hard percussive elements mixed with melodic trance rhythms, he has become one of the most successful DJs/Producers in the global dance music.
Over the past few years Scot Project has created waves around club-land with appearances at Godskitchen, Gatecrasher, Slinky, Global Gathering, Homelands, Dance Valley, Avalon, Goodgrief, and many more major festivals and clubs worldwide.
3. Bass Agents (BAXX)
From the Melbourne underground to above the deserts of Australia to the center equator, The Bass agents are born. The name stems from 1 main element, the hardness of a driving bass line. Our music choice includes Hard House, Hard Trance, Hard NRG and HardStyle. The agents consist of 5 aspiring DJs who aim to provide the hardest yet uplifting sound whether it is a fusion mix of Hard Trance & Hard NRG or even creating the most psychedelic sound that is truly original and energetic for clubbers to experience on the dance floor. The Bass Agents has been around for a number of years abroad and locally. Most of the time they have been abroad mainly in Melbourne where the hottest party night goers seek for hard dance. Now, The Bass Agents are pushing Hard Dance to the Kuala Lumpur scene and taking it to another level.
Five faces, one pulsating identity. They are a bass-grinding five-piece consisting of Didjital, Xt-Acid, Ganjaguru, AVX and Feilou with a mission towards dancefloor destruction. Stripping away the gloss of mainstream, they may just be fit your stereotype for disorder. Blending inspiration with determination, mixing sound with light, merging the unpredictable with personal impressions of what's real, each Agent infuses their individual perspective of how life sounds like in the bass-hood and match it to beat. The result? A sonic exposure in four provocative levels with the certainty of one relentless sound in its periphery - the sound of really hard bass. They conform to all rules of hard dance just so they could keep it tidy by breaking each a little off the edges to bring forth their vicious representation of hard style. The eclectic mix of interpretations give the Agents the ability to flow and shift the vibe of the crowd, creating experiences that will have adrenalines fired up and spirits lifted to thrilling heights. Enough said, keep it real, keep it tidy and keep it HARD!
4. Ben Cracko
5. DJ Desire
6. DJ Blink
7. DJ Goldfish
8. Stylustiks
9. Junior Hustle
MANY MORE (I think so.. because the event is consists of 4 rooms)

Alrite guys... Here are the article from The Star about this upcoming event
"
UV Nation Dance Party
1-Utama (New Wing), 5th Floor
Car Park
Selangor
June 9

It may have been a few years ago when club dance parties were indeed the norm, but there are a few of these one-day rave parties that remain to keep our club scene alive, just barely.

UV Nation will feature international DJs Benny Benassi (Italy) and Scott Project (Germany/Denmark) and they will be joined by local stalwarts including DJs Desire, Bass Agents, Ben Cracko, Blink, Goldfish, Stylustiks, Junior Hustle and more for a four-room dance party in the vein of Revelation and Zouk Fest. Ticketing details to come soon."

Come on guys! This is the next big party destination!!!
I'm sure it'll be fun!
"Push me and then just touch me till i can get my... SATISFACTION!"
The End