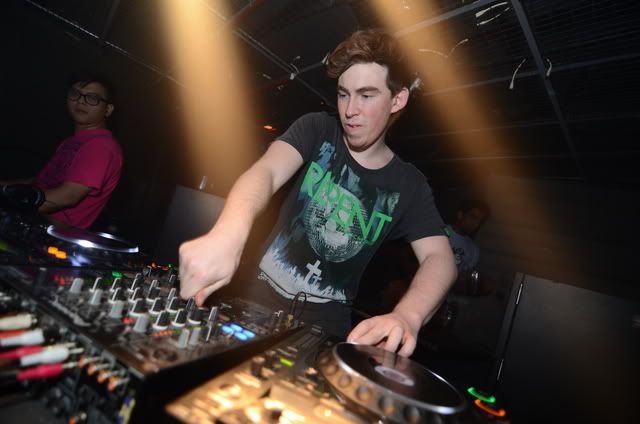 We saw Hardwell rip the dancefloor with his amazing set last year in front of a packed crowd at Zouk. This February, this young Dutch DJ will return to give you more bangers. He will not give you the time to breathe. Brace yourself for another big night out with Hardwell in Kuala Lumpur.
Image
Zouk
Hardwell is an award-winning DJ, producer, label manager, music lover, DJMag Top 100 list newcomer and he is barely 23 years old. For the last couple of years, Hardwell has been recognised by the industry as having a new and refreshing take on a scene that continues to evolve and seems to have an everlasting shelf life. His identity and musical development can be summed up in a single phrase, "Big Room House". He has created his unique trademark as a DJ and producer around this sound.
Hardwell's international breakthrough came with his Show Me Love vs. Be bootleg of Steve Angello and Laidback Luke's track and Robin S' classic. That bootleg became one of the biggest and most played dance hits of 2009. In 2010 Hardwell went on to release several noteworthy tracks such as Alright 2010 ft Red Carpet and Feel so High ft I-Fan, licensed to 10 countries. Tracks like Molotov and Voyage and Move It To The Drum, a co-production with Chuckie, have had great support from the biggest names in the scene.
With his successful collaboration with Tiesto for 'Zero 76', this new kid on the block is here to stay. If you have not listen to his set before, make your way down to Zouk and make sure you have a pair of good shoes to keep you dancing all night.
Loud pres. Hardwell
Date:
11 February 2012
Venue:
Zouk
Cover charge:
RM55 (ladies), RM65 (men) - incl. 1 drink.
*Opening set by Blink and Goldfish
If you want to know more about Hardwell, jump to www.djhardwell.com
.