The Story Begins...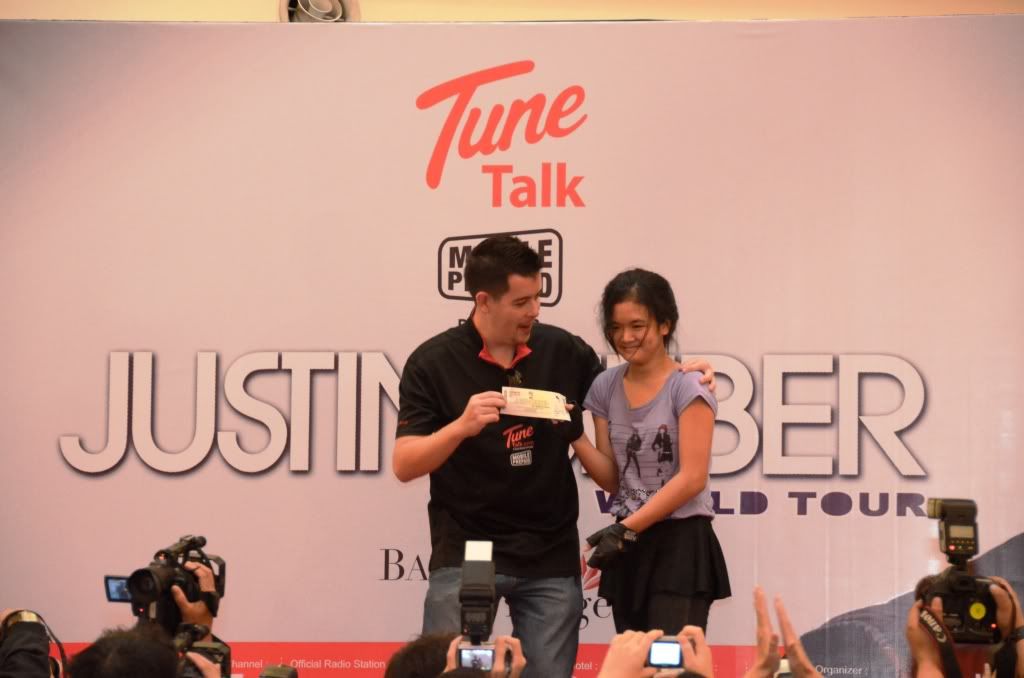 The upcoming Justin Bieber My World Tour in Malaysia in April will also be an opportunity for fans to contribute to charity. In conjunction with the concert, the presenting sponsor Tune Talk Mobile Prepaid is on a mission to 'Sponsor a Justin Bieber Fan'.

"We will work with a charitable organisation to share the joy and fun in watching Justin Bieber live with underprivileged kids. Interested parties will be able to take part by purchasing VVIP seats worth RM1,000 each that will go towards sponsoring 5 kids to attend the concert," said Tune Talk CEO Jason Lo.

Promoted by Midas and JS Concerts and jointly organised by Tune Tones and Fat Boys, Justin Bieber My World Tour will be held on 21 April from 8.30 pm at Stadium Merdeka, Kuala Lumpur. Tickets are priced at RM498, RM358, RM288, RM188 and RM98 each.

Meanwhile, Tune Talk Mobile Prepaid today holds a one-day only exclusive ticket sale for its subscribers at the Bangsar Village 2 shopping complex in Bangsar here. This is ahead of nationwide sale that will kick off Sunday 16 January.

Ticket counters open at 12 pm with numerous activities lined up including singing, dancing and fun contests at the Bangsar Village 2 concourse area right through to 10 pm. Bieber fans who were Tune Talk Mobile Prepaid subscribers started lining up at Bangsar Village 2 as early as 4 am!


To kick off the ticket sale, Lo presented the first Justin Bieber concert ticket to Cheah Suan Lyn who won a contest on Hitz.fm recently. She performed 50 cartwheels to earn herself a Justin Bieber concert ticket.
"This is a special treat for our loyal Tune Talk Mobile Prepaid subscribers. Justin Bieber My World Tour is undoubtedly going to be one of Malaysia's biggest music events this year and we would like to share this with our subscribers," said Lo.
A total of 17,000 tickets will be on sale and are available on a first-come, first-served basis. Only manual sale over the counter will be performed for Tune Talk Mobile Prepaid subscribers on Saturday, with Tune Talk sign-up booths also available.
Bieber fever! Some of the earliest fans to purchase Justin Bieber concert tickets at Bangsar Village 2 Concourse.
From 12 midnight tonight tickets will be available online from AirAsiaRedTix at www.airasiaredtix.com and TicketPro at www.ticketpro.com.my, as well as over the counter at TicketPro and AirAsiaRedTix outlets.
More information on Justin Bieber My World Tour is available on www.rockthisjoint.com.my.
The End