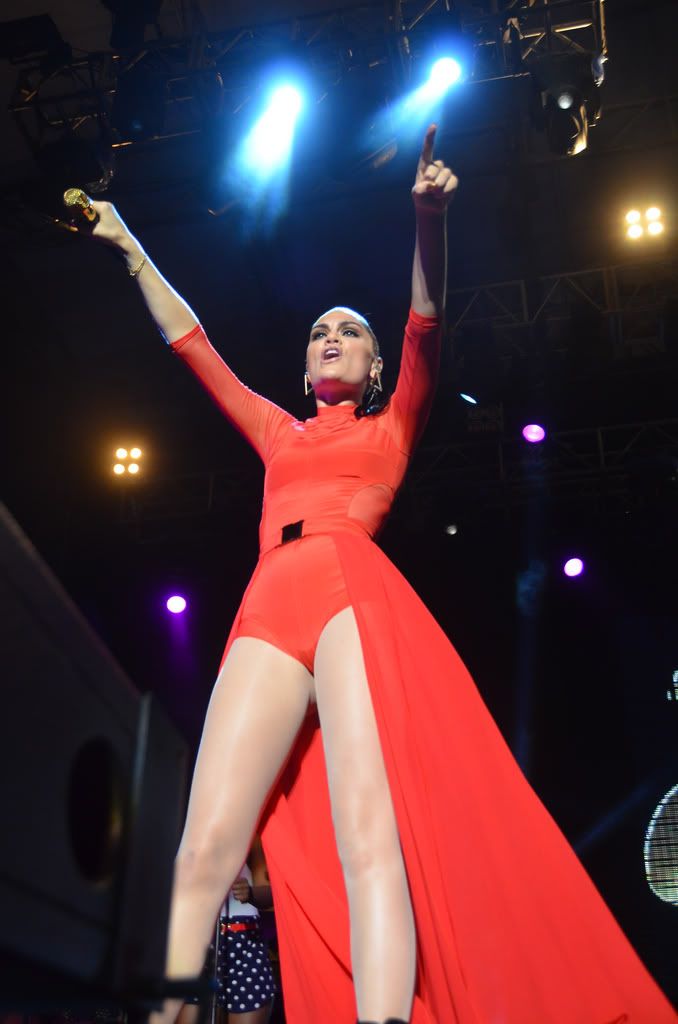 The winner of BBC Sound of 2011, Jessie J was in our shores last Friday night at Sunway Lagoon. As a part of her 2012 tour, Jessie J put up a jaw-dropping performance.
Personally, I never liked her when I first heard of 'Price Tag'. But everything changed as I heard 'Who You Are' because she really can sing! Then I got hooked to her album and trust me, it was really good. I like it very much.
At her concert, she performed about 13 songs started with 'Who's Laughing Now?' which got everyone excited to see her live. If you think she can't sing live, you're wrong. Although not everyone can sing perfectly live as compared to their own album, she pulled it very well. Crowd's favourite such as 'Price Tag', 'Do It Like a Dude' and 'Who You Are' were performed as well. The one-and-a-half hour concert was ended with 'Domino'.
In sum, it was great to have her in Malaysia. If she ever comes here again, I would recommend everyone to go for her concert. Thanks to Tune Talk for the invite!
Jessie J was in Kuala Lumpur, Malaysia on 16 March 2012. For more Tune Talk events, like their Facebook page at www.facebook.com/tunetalk